Welcome to the internet home of Anthony Jutz! I am a self-taught artist, who sometimes does other stuff too. Currently, during these ridiculous times of Covid-19 we're living in, I'm focusing on art as self-care, and primarily have been doing small landscapes. I still update this site every so often, but I mostly post things to my Patreon these days.
My work predominately focuses on capturing the atmosphere of various landscapes, mostly using a brush pen and watercolors. I also make music sometimes, which can be found on Soundcloud.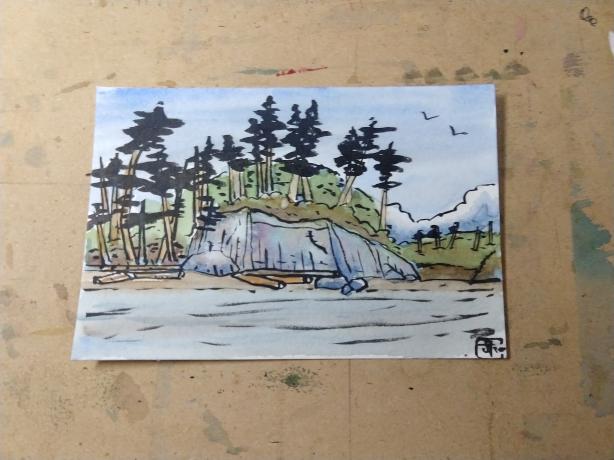 If you would like to see more of the site, feel free to peruse the Blog! I also post regularly on Twitter, as well as on Patreon, where you can see behind-the-scenes peeks into process and other things!