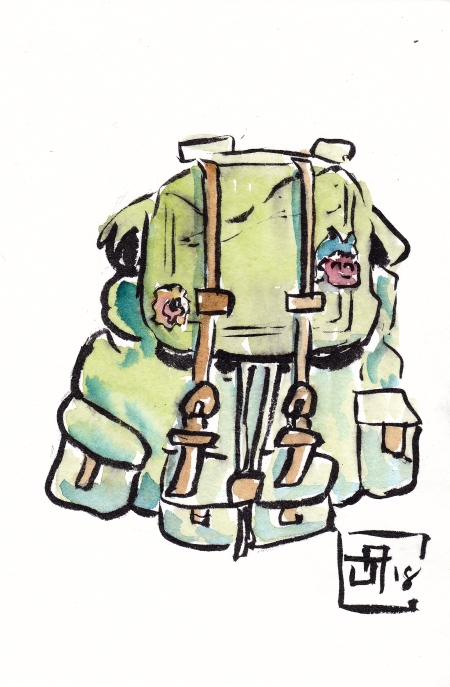 Rucksack
by Anthony Jutz
A traveler's rucksack,
Filled with things along the way.
 
This collection of stuff,
From both good and bad days.
 
Memories beholden,
To failures from the past.
 
A sad compartment of shit,
Dumped in a ditch at long last.
 
To let go and let loose,
The present better than what was.
 
The pack now lightened,
Cleaned out just because.
 
All that old junk,
Left to rot in the sun.
 
Time to move on,
Tomorrow's just begun.
---
Thank you for reading! I hope you enjoyed this post! You can find more Ominous Doom Planet here. You can also connect with and support me at the links below:
Twitter: https://twitter.com/JankHambrams
Patreon: https://www.patreon.com/jankhambrams
Ko-Fi: https://ko-fi.com/jankhambrams