Hey everyone! Now feels like a good time to make a post about my current project: I'm making another small video game!
Ominous Doom Planet: The Cave is a narrative platforming game about a space exploring scientist getting lost in a deep cave filled with dark secrets. What forbidden knowledge will they gain from this chasm on a planet on the edge of reality? Well, you'll have to wait til it's finished to find out!
Here's some screenshots of what I've got of it so far!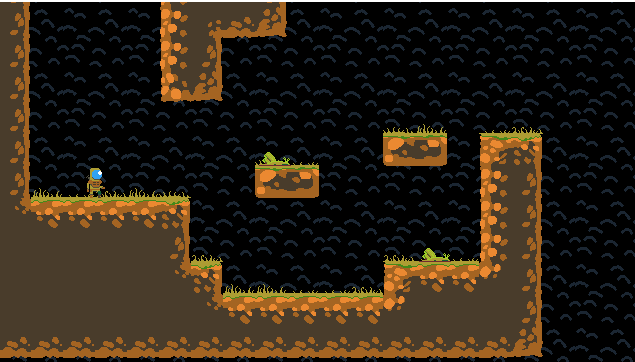 As you can see, I've got the basic art and enemy AI working, in addition to having tileset going. There's also some invisible things such as features that make level design a much more expedient process. Also not shown is player movement and jump physics.
This was achieved in the first couple weeks of development.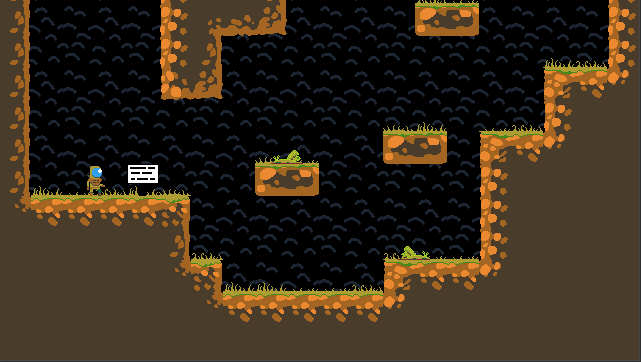 During the third week of development, I got dialogue boxes working, including creating my own font and outline sprites. This coming week, I'm hoping to get multiple lines of dialogue working from the same interactive object.
---
I'm posting updates every week on Twitter, to the #ominousdoomplanet hashtag. Hopefully the game will be out by summer, depending on how everything goes! See you next time!