I haven't done a ton of art this past week, but I feel I've made some cool stuff and good progress!
---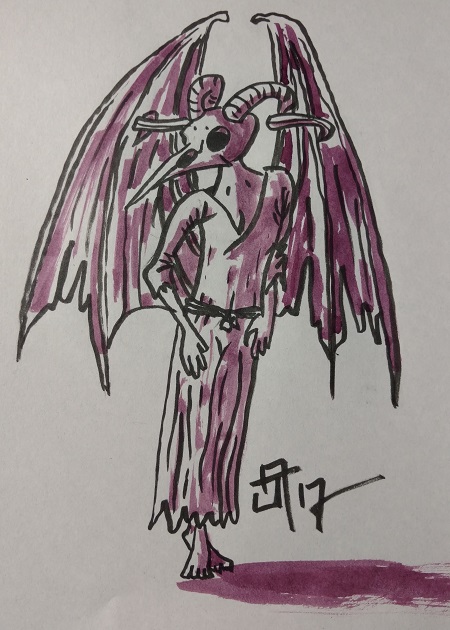 The best thing I did last week was this fallen angel. I took my time to find a bunch of refs and pieced it all together one step at a time. I'm quite pleased with it, and am excited to see where I go next.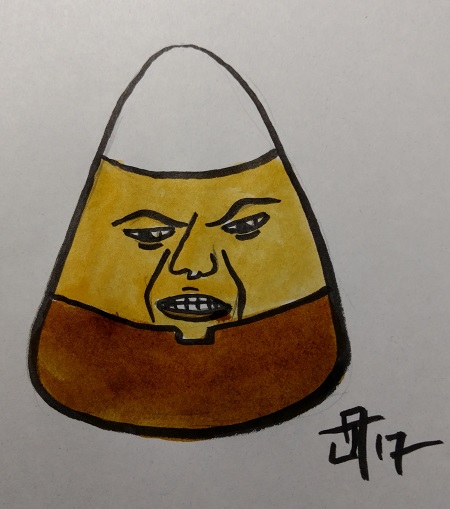 This is from watching a friend's stream the other day. He ate a piece of candy corn, which he hates, and made this face while chewing it. So, of course, I had to immortalize it in a sketch.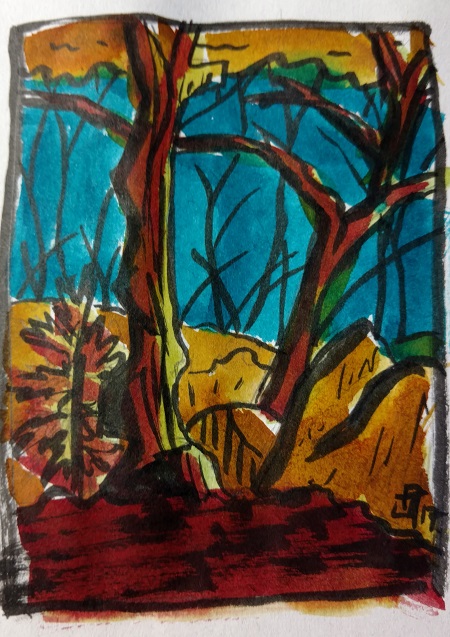 This is a quick study I did with some experimenting with colors. I don't have many ink colors yet, but I'm pretty happy with how they synergize, even so.
---
Thank you for reading! I hope you enjoyed this post!  If you'd like to connect with me elsewhere, I have a Twitter, a Patreon, and I also stream on Mixer!